Work with Our Property Specialists
Our team is passionate about helping you to achieve impressive results
1

We Know the Local Market Well
Our team has helped countless property owners across the Cape Fear region. Let us put our expertise to work generating results for you.
2

Our Team is Personal and Accessible
We don't apply a formulaic approach to property management—we work to find solutions for your unique challenges and obstacles.
3

24/7 Online Portal Access
Sign into your account at any time to take a look at your recent statements, account notes, and other details from our management team.
Ready to get started? Learn more about our property management packages.
Our Aloha "WHY" Statement:
At Aloha we advise, manage and build real estate portfolios on behalf of our investors. We serve to make a positive impact in the lives of our clients AND our tenants. We demonstrate and deliver expertise and superior service while manifesting high value relationships between landlords and tenants that are proven to net results.
We bring people together, we create and represent properties and communities where people can grow and thrive in a positive environment. Bottom line.....We CREATE wealth for our clients.
Our Core Values :
We strive to be High Value, Humble, Hungry and always Hustling.
Our Client Centric Mission :
To serve investors with real property investments, acting as a fiduciary advisor for those who recognize the social and financial value of ownership allowing people to operate their business and live in properties that are high quality vessels allowing everyone to advance their lifestyle and our clients investment goals.
Our market consists exclusively of Owners who value and appreciate professional service.
At Aloha we pride ourselves in providing proactive leadership and stewardship of your investments and your best interest.
We understand the need to be efficient with time and money, and we help our clients realize large and easy growth and gains as a direct result of our professional expertise and oversight.
Our impact goal for property management as an industry is to remove the "us vs them" perception and mentality of landlords and tenants. The relationship does not need to be adversarial, this unique union is a business partnership where each partner knows their role in the ecosystem and performs their role in order to achieve a win-win result.
Help owners build wealth in real estate using the most effective tool, "passive income". We are a fiduciary advisor with a goal to educate and drive awareness to our clients.
At Aloha we represent the "owners". Our difference is that we recognize the majority of the marketplace is tenants, we can facilitate with leases with them while still advocating for owners.
We know we are successful when we are seeing a family or business thrive because of the environment we have helped them create or made available to them to allow them to be successful providing a win win for both tenant and landlord. We are the leading management authority in the market and go to resource helping property owners, real estate professionals and tenants achieve their real estate goals.
We get you impressive results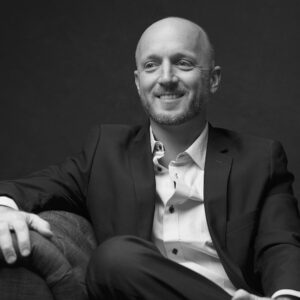 Christian Cardamone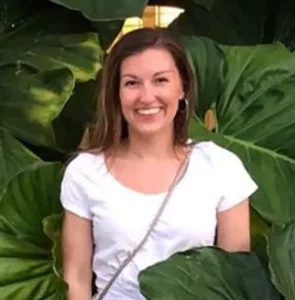 Elizabeth Cardamone
Get a Free Rental Analysis
We're Experts in Wilmington Property Management
Our team helps investors across the Cape Fear region to get more out of their rental homes.
If you own rentals in New Hanover, Pender, Brunswick, or Onslow County, we have full service property management packages designed to meet your unique needs. Our team goes the extra mile for you and does everything in our power to ensure you reach your full earning potential. Learn more by scheduling a free consultation with a member of our team today.
Take Your Rental to the Next Level
Learn how our team can help you
to maximize returns today: 910-688-3399